Our Group Companies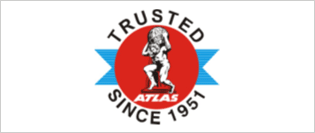 ATLAS Cycles (Haryana) Limited
ATLAS Cycles (Haryana) Limited has been India's brand leader in the bicycle segment with equal prominence on the global platform. Ever pioneering and ever leading in bringing out the latest technology, offering smart machines at affordable costs. Our growth dynamics is uniquely linked with our consumers who drive us to keep innovating and excelling. It is our prime objective to deliver the best quality product and services with upgraded R&D measures. ATLAS Cycles is undergoing a metamorphosis, with growing consumers' aspirations generating an exciting overdrive of competition across the market. In such scenario, it is the vision armed with high end upgraded technology and innovative niche designs which rules the roost. It is through enhanced standards and sophisticated equipments that ATLAS cycles represent the cutting edge in the world bicycle industry.

New expansions. New entrants. At ATLAS, this is a process that never seems to stop. A household name in cities and villages across the length and breadth of the country. The promise of ATLAS. The dream of one man sixty years ago. The dream continues. To clock new records, new innovations, and new ventures.

Visit us at: www.myatlascycle.com
ATLAS Steel Tube Industries (ASTI)
ATLAS Steel Tube Industries (ASTI) was established in 1987 as a captive unit of ATLAS Cycles (Haryana) Ltd, the pioneers in the bicycle industry in India and Overseas. To meet its entire steel tube requirements, ASTI was initially set up in Gurgaon and later shifted to Bawal, District Rewari (Haryana) in late 2006 on a sprawling 10 acre land for expanding existing tube mill capacities and to add business activities using forward integration. Not only was dependence on external suppliers broken but stringent quality controls, synonymous with ATLAS, could be maintained. With an annual capacity of over 50,000MT, ASTI produces high precision steel tubes from OD range of 12.00 mm to 81.20 mm and thickness range of 0.70 mm to 3.65 mm for the Automobile, Bicycle, Furniture, General Engineering and Scaffolding industries conforming to National & International quality standards.

A team of highly qualified and experienced engineers manning its state-of-the-art computer controlled manufacturing operations ensure vitally needed consistency. Self sufficient with its own high speed slitting line, modern tool room with C.N.C. turning centre, full capacity in-house power generation facility & tube re-cutting and end finishing facilities, ASTI is able to supply tubes within the shortest lead time through an extensive network of branches all over the country.
Visit us at: www.atlassteeltube.com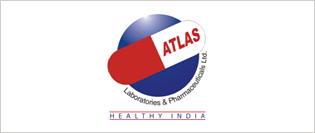 ATLAS Laboratories & Pharmaceuticals Limited (ALPL)
Given the rich experience and expertise gained over the years in manufacture and processes, the promoters decided to look at other high-growth market segments to tap and in 2005, decided to venture into the burgeoning pharmaceutical health care market. Keeping this vision in mind, a state-of-the-art pharmaceutical formulation plant under the Company ATLAS Laboratories & Pharmaceuticals Limited (ALPL) complying Schedule M and World Health Organization (WHO) guidelines was set up on a 10 acre land with a built up area of more than 10,000 square meters. The plant is situated in Hardwar in an excise free zone offering major incentives and excellent infrastructure facilities for companies.

The underlying philosophy is that, given the huge advancements in the world of medicine and the invention of revolutionary new medicinal drugs practically every day, pharmaceuticals is one industry that will continue to grow at an exponential rate. ALPL currently has the license by State Licensing Authority, Dehradun (Uttarakhand) for manufacturing of Tablets, Capsules, Liquid Oral, Ointments (non-sterile), and Dry Powders at site.

Visit us at: www.atlaspharma.in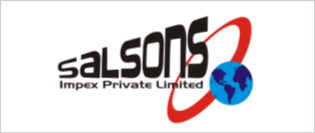 SALSONS Impex Private Limited
SALSONS Impex Private Limited was incorporated in 2008 with a view to promote not only selected products of the Company in the European, Middle Eastern, Latin American and African Markets, but also market an extensive range of consumer goods - durables and non durables, infrastructure development related products, auto parts & accessories, garments and a host of other products.
SALSONS is enriched with the latest technology, products, qualified and experienced business executives and technical hands, to meet the expectations of our valuable clients around the globe. We understand the pulse of the market and always keep the interest of our customer first and foremost, whether it is the delivery time, quality or price competitiveness.
Visit us at: www.salsons.com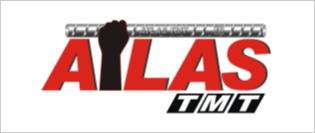 ATLAS TMT Bars Private Limited
ATLAS TMT Bars Private Limited, after undergoing an extensive R&D phase to understand the pulse of the current market, has entered the long steel products industry with clear objectives and a decisive business plan. We are an emerging enterprise professionally led by Mr. Ashwin Kapur, Chairman & Managing Director, who envisions ATLAS TMT to be a leading steel Company in the coming times. Riding on the growth vistas, the Management of ATLAS TMT has conceived a multi-seeded business strategy for a successful entry into the industry and attaining phenomenal growth each year to reach leadership position.
ATLAS TMT is in the process of setting up its own manufacturing units in a number of states in Northern India to augment its sales & marketing and setting up an effective dealer / distributor network for retail and institutional sales. We have simultaneously already launched a franchise based business concept, inviting exclusive manufacturers in remaining states a unique opportunity to associate with us for exponential growth, and in-turn to extend our reach to Pan India level rapidly. The Company is also prepared to leverage on its existing International network sources and reach a reputable position in the steel industry in International markets in the future.
Visit us at: www.atlastmt.com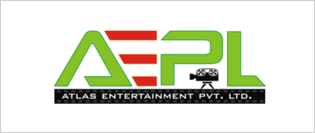 ATLAS Entertainment Pvt. Ltd. (AEPL)
ATLAS Entertainment Private Limited (AEPL) was incorporated in September 2009 with the vision of popularizing a well known brand "ATLAS" into the entertainment industry including production of Motion Pictures and TV Programmes through its team of highly qualified and experienced professionals from the industry.

AEPL has commenced its 1st project on-air on 8th Dec 2010 after receiving an A-rating approval from Prasar Bharati for its TV Serial "Hum Tumko Na Bhool Payenge" as an evening prime time show on Doordarshan National. "Hum Tumko…" consists of an eminent star cast including popular personalities like Rohini Hattangadi, Avtar Gill, Rajiv Paul, Romanchak Arora, Kashish Duggal and many more. It is directed by experienced film maker & director Mr. Raman Kumar and the soundtrack is a melodious song by leading Indian female singer Kavita Seth.

The Company has several projects under creative development and discussion with reputed Nationalized Private channels including Star Plus, Star One, Sony, Imagine and Zee.

AEPL has also been qualified under the JAS-ANZ certification requirements and has now become an ISO 9001:2008 Certified Company, which is the latest ISO standard designation.